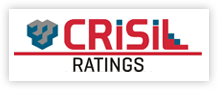 Offering a wide range of fragrances and cosmetic products like Perfume, Agarbatti Compound, Zarda and Chewing Tobacco Fragrances, Soap/Toiletries Fragrances, Hair Oil Fragrances, etc....
Most Popular Products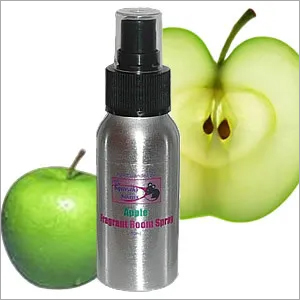 This Perfume for Room Freshener is best known for its long lasting effect. Widely used in a variety of room fresheners for spreading excellent fragrance in rooms, these are processed using natural flower and other plants under the supervision of senior professionals. These perfumes impart an excellent and long lasting aroma to the room fresheners for a lively and fresh environment. In market, we offer a wide variety of perfumes in different fragrances at nominal prices.
Overview

Taking a cognizance of the fact that perfume fragrances embody the power to stimulate and tranquilize the senses, we "Synthodor Company" pay concerted heed to the composition that we prepare out of organic ingredients, skin-friendly agents & emollients in order to offer Fancy Perfume Fragrances, Fruity Perfume Fragrances which for sure tantalize the olfactory stimuli. Owing to the efforts of a team to offer a luscious range of Fancy Perfume Fragrances, we have earned a satisfied base of clientele across the country. As a client centric organization, our company strives to meet the organoleptic requirements of the valuable clients. Our bespoke composition capability helps us in achieving our ultimate goal of client satisfaction and the complete reliance of our esteemed customers. We are a renowned manufacturer, supplier, trader and exporter of Fancy Perfume Fragrances, Fragrance, Agarbatti Compound, Zarda and Chewing Tobacco Fragrances, Soap/Toiletries Fragrances, Hair Oil Fragrances, etc. All our range is manufactured with qualitative ingredients, which are sourced from reliable vendors of the country.

Compounds are put through a battery of tests based on variegated parameters for figuring out their aromatic impact and ensuring the distinctive smell and other quality characteristics. We commenced our business operation in the year 1966, with the mission to "make the world smell better". We are the first company to obtain french technology to blend and prepare excellent fancy perfumes & Fruity Perfume Fragrances. besides our traditional products, which are supplied to many leading potential clients of Perfumery. Our competent workforce including biologists, botanists and chemists, pharmacognosists specializes the manufacturing process and they are able to deal with all challenges in preparing compounds. All of our professionals are trained & experienced and undergo skill development training in order to update themselves about technology as well as plant composition. Every team performs its responsibilities and works together to make sure of the high-quality fragrances to our valued clients.

| | |
| --- | --- |
| | SYNTHODOR COMPANY All Rights Reserved. |